So as many people know, Mr Kanye West has suddenly started rocking the 'distressed look'. Mr West has come out with many looks with rips, holes and it has taken the fashion world by storm. Even buying a Season 1 jumper sets you back to over £1,000. Who has the money to even buy anything like that when there are affordable ways of getting the same look for more than half the price..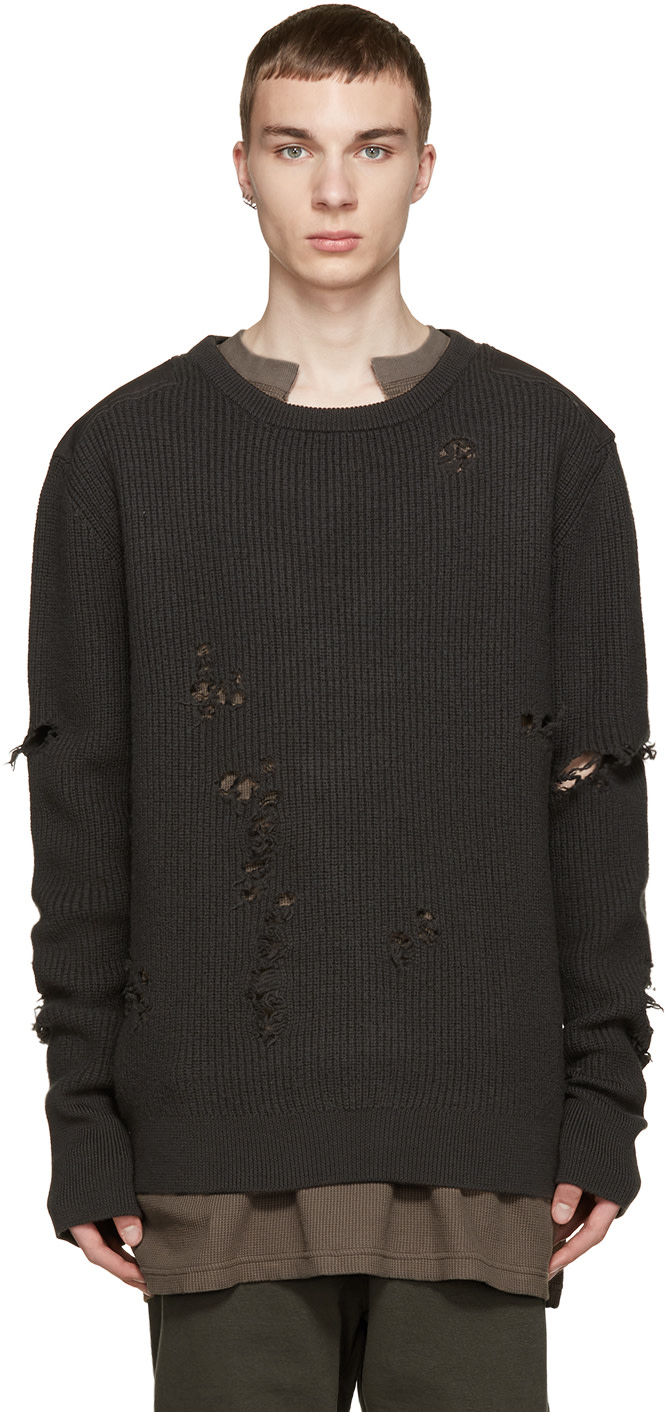 YEEZY Season 1

Grey Patched & Destroyed Sweater 



There are now many affordable retail stores that do this look, spring, summer fashion week was all about the bright colours, printed (or half photo printed tees). There are many stores with this look but here is my look book on the best and most affordable wesbites/ stores for the 'distressed look'.
MissGuided has a very classy and sassy mix of jumpers, skirts and also tops that are all distressed.. Limited time only you can also get 20% SALE!!
Ratchet  clothing is probably one of the stores that everyone knows and talks about.. Yet i still don't think it gets as much hype as it needs..
Many of the shirts, jumpers and custom made denim jackets are done by Dhillan, so just shows that the distressed look can be fashionable but at a lower price..
THE OFFICIAL KYLIE JENNER SHOP
King Ky is probably the most expensive (if you live in the UK), BUT.. There is one top that I have and I love.. shipping and also customs charging but the shirt can be worn with the lettering at the back or the front.. Wearing this with a denim jacket and dark jeans.. or for summer time you can opt for denim shorts and a little black sports bra underneath.
There are many ways you can style the 'Yeezy look' if none of these have caught your attention.. why not try and make your own?! Get an old top what you don't really wear anymore. Take a pair of scissors and open them out wide, place the top underneath a hard surface (so scratches are taken onto that surface). Scratch, rip and cut away!! You can make your tops, jeans and denim jackets look so fashionable and unique with this look.
Comment below on which style you like and if you'd try distressing your own shirt did you like it??