*THIS PAGE HAS GOT EXPLICIT MATERIAL THAT SOME PEOPLE MAY FIND OFFENSIVE* 
Victoria Secret, Topshop, Urban Outfitters are all well-known shops to stock bralettes. They have been the height of the fashion chart this year, floral and lace patterns taking over the lingerie scene. Yet which ones are the best and why?
I have taken a few of my favourite looks from the high fashion shops and tried to find a similarly at an affordable price, so you keep the student money for all the important stuff *cough alcohol  cough*
BRALETTES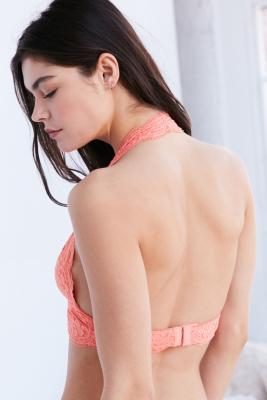 The first bralette is the  Lace Halter Neck Bra £20, from Urban Outfitter. Halter Neck bras are very comfortable and do look stunning. But pattern going through and along the bralette I  think is so much better. Yet the second photo is of the Blush Lace Bralette £9 from Primark. (The Blush Lace Thong is also only £3 ) I honestly love this bralette so much more, the under detailing and back of the bralette is better and Primark also has matching underwear with three pairs for £5..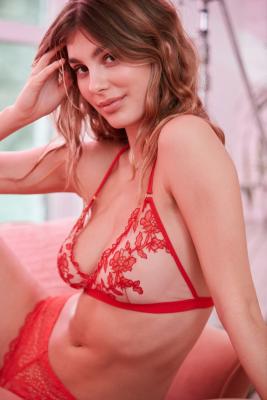 The  (first top) Floral Mesh Triangle Bra is probably the most wanted bralette, as many celebs such as Kendall Jenner, Kylie Jenner, Pia Mia and much more have styled this lacy bra matched with underwear or a white top like Miss Kenny Jenner has… The Black Lace Bralette from Primark at £8 is very similar and for more than half the price it is perfect for a night out or a night in..
COORDINATES
For dressing up for your man, or even just because you love wearing bodysuits on a night out with jeans. Yet the thing is, sometimes the body suits aren't the right colour shape or sizing. Lucky for you i have picked the best from all high street brands!!
Red Halterneck Bodysuit from Primark £10 is perfectly designed for the heads to turn around when you wear this with a bit of boob tape and jeans, or even a leather skirt as above or just for the perfect night in with whoever you choose.. this is a perfect bodysuit for any shape and size. ( second photo Cross Body Bodysuit  £18) 
There are many ways to make yourself feel sexy, you don't have to dress for anyone… DRESS FOR YOURSELF. Don't try to impress anyone but that reflection in the mirror.. x